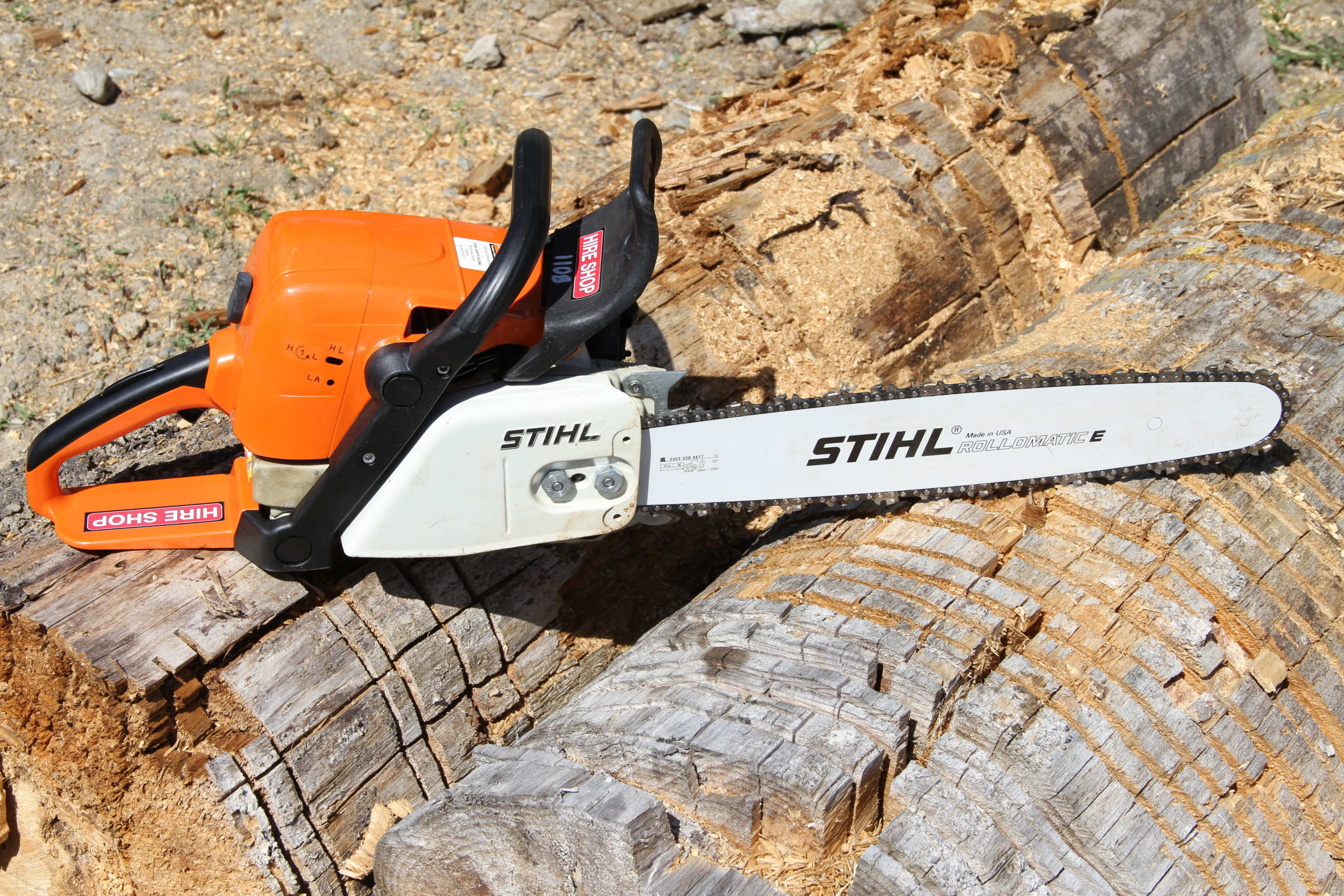 This is a 92cc chainsaw a 25 inch bar is fitted and is suitable for large trees and fire wood jobs . The person hiring this chainsaw would need to be experienced , safety gear is supplied.
THIS IS A TWO STROKE ENGINE, TWO STROKE FUEL MUST BE USED AT ALL TIMES.
Safety equipment must be worn when using this chainsaw.