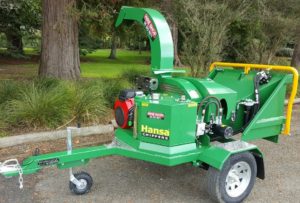 This is a self feeding chipper , suitabe for branches up to 6 inch (150mm), it has an auto fed system which shuts down if the machine is over loaded.
Powered by a 27HP petrol Honda engine and can be towed by a small car.
"PLEASE NO FLAX OR CABBAGE TREE TYPE PLANTS TO BE PUT THROUGH THIS CHIPPER"
Cutters will be inspected going out & coming back to check for chips. Sharpening will be an additional $35